Gifts for travelers: 20 great gift ideas under $40 for the travel lover in your life
Traveling might be at a minimum right now, but it won't be forever. These gift ideas are perfect for the soul who loves travel, and some can help prepare for when things pick up again. The key to shopping for that frequent flier in your life is simple: Thinking small!
With the extra cost of checked bags on many airlines, every square inch of luggage space is precious. The good news is options aren't limited. Some of the most useful items for travelers come in small packages. Here are 15 ideas to encourage that wanderlust!
RELATED: Fully refundable getaways from $69 per night
---
Fun gift ideas for travel lovers
This is a thoughtful gift for those who love to see the world!
---
At $16, this is a fun conversation starter.
---
Pick a scent reminiscent of the recipient's favorite places.
---
Scratch off places you've been! Depending on the size, these start at $13.
---
This is an all-inclusive list of must-sees around the world!
---

These fun travel stickers can go anywhere and are a budget-friendly, thoughtful gift.
---

These boxes come with delectable delights from all over the world and include a 12+ page booklet!
---

This is a unique and cozy gift!
---

For lovers of electric toothbrushes, this more compact battery-operated version delivers up to 22,000 sonic pulses per minute and runs on a single AAA battery.
---
---
Long flights and low humidity can really dry out the skin, but this facial spray boosts the face with refreshing hydration and antioxidants. The 2 oz travel size keeps it TSA-friendly.
---
Luggage compression saves a surprising amount of space! Not only do these packing envelopes condense clothing, but also delivers it neatly folded and wrinkle-free. Available in 3 sizes.
---
Organization is considered an art form by some. For others, it's just a means of keeping sane while on the go. Either way, find a place for everything with this 4-piece packing cube set. The mesh top panel allows quick identification of contents, while the durable fabric design prevents clothing from wrinkling.
---
Taking up less space than a traditional u-shape travel pillow, the Trtle travel pillow acts more like neck support than an actual pillow, providing ergonomic support for a comfortable sleep anytime, anywhere. Available in 4 colors.
---
This silicone water bottle folds down small enough to fit into a pocket, but pops open big enough to contain 18 ounces! This BPA-free, dishwasher-safe and odor free bottle is ideal for filling up on water after passing through security.
---
This foldable travel bag takes up such little space but provides you with plenty of extra space when you need it, whether for shopping, weekend travel, or distributing goods in the dreaded overweight suitcase situation. Models up to 20″ meet carry-on requirements. Available in 3 different sizes and up to 8 different colors.
---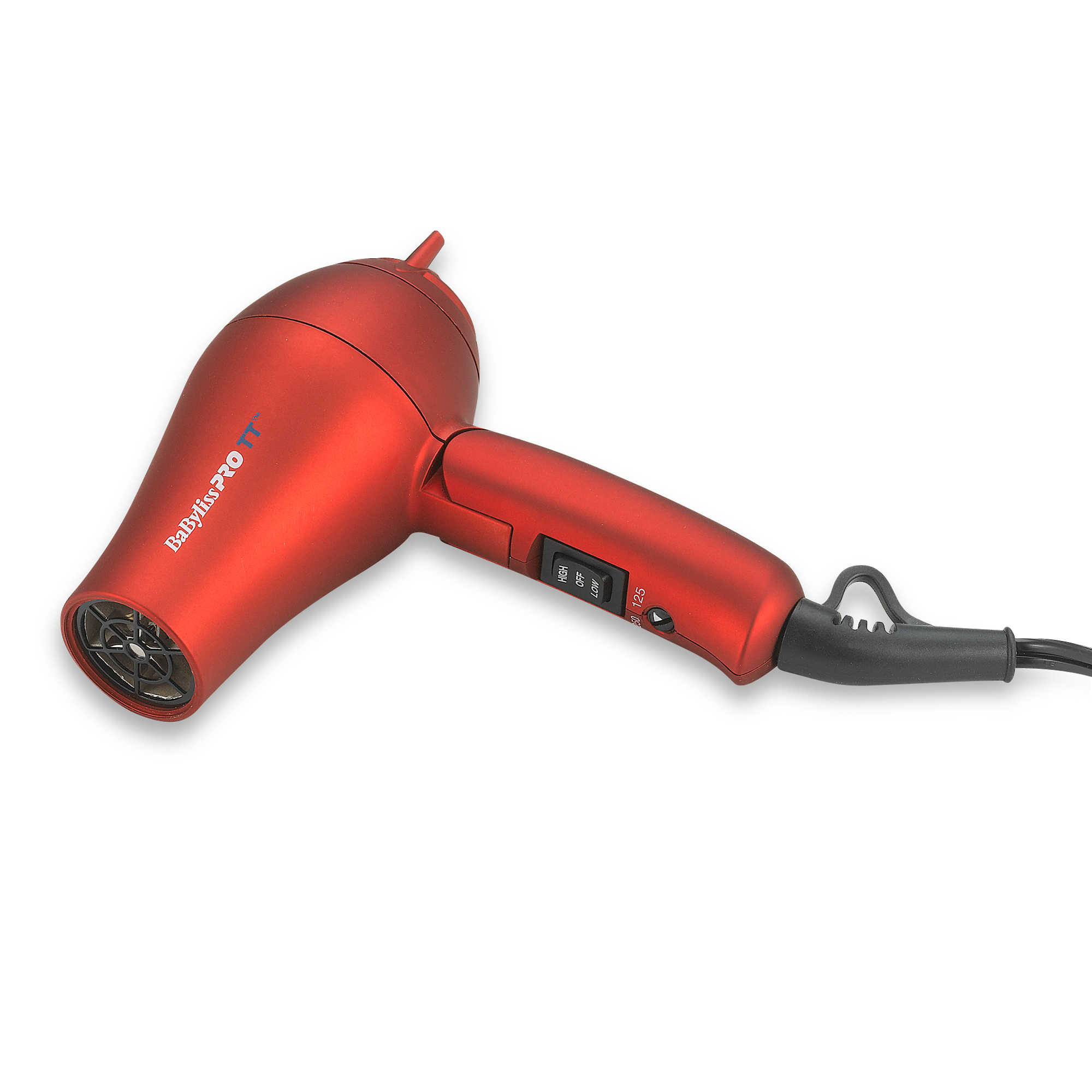 Without dual voltage, U.S. hair tools generally don't work very well outside the country, and have a high likelihood of frying. Instead of taking the risk, investing in an affordable dual voltage hair dryer is well worth avoiding the headaches of frizzy hair and potential bathroom fires. The BaBylissPRO travel model also comes with a foldable handle for more storage conservation.
---
Sometimes a hair dryer just doesn't provide enough styling power, and this dual voltage travel ceramic flat iron answers the call when you need just a little extra something. In less exotic locations where hotel hairdryers are standard, additional space can be saved by leaving the travel dryer at home and bringing this styling tool instead.
---
Keep jewelry organized and easily visible with this flat organizer case.
---
This unusual inflatable neck pillow truly allows you to rest comfortably on long flights and deflates for easy storage!
---
Extend the life of smartphones and tablets with this portable, fast-charging power bank. Delivering between 2 1/2 and 3 full smartphone charges, this device is invaluable for whenever outlets are not readily available and takes up very little space in hand baggage.
The post Gifts for travelers: 20 great gift ideas under $40 for the travel lover in your life appeared first on Thegadgetlocker Deals.